Programming Survey Preliminary Results
Below you will find preliminary results of the Programming Survey sent a few weeks ago in preparation for the Strategic Plan process.  When we sent the survey, we indicated the results will remain confidential.  So we are aware of that as we share these results.
Below you will find for each question, the bar graph results, the "Answer Choices" responses in percentages and actual number of responses.
With the comments, we quickly looked at comments and grouped many of them to create themes.  This was not a rigorous process. We are sharing the data in this fashion to give you a general sense of the replies.  We will look at the data in more depth later.
If you have any questions or comments, please contact our Administrative Director, Marcia Hodges at marcia.hodges@sfcp.org.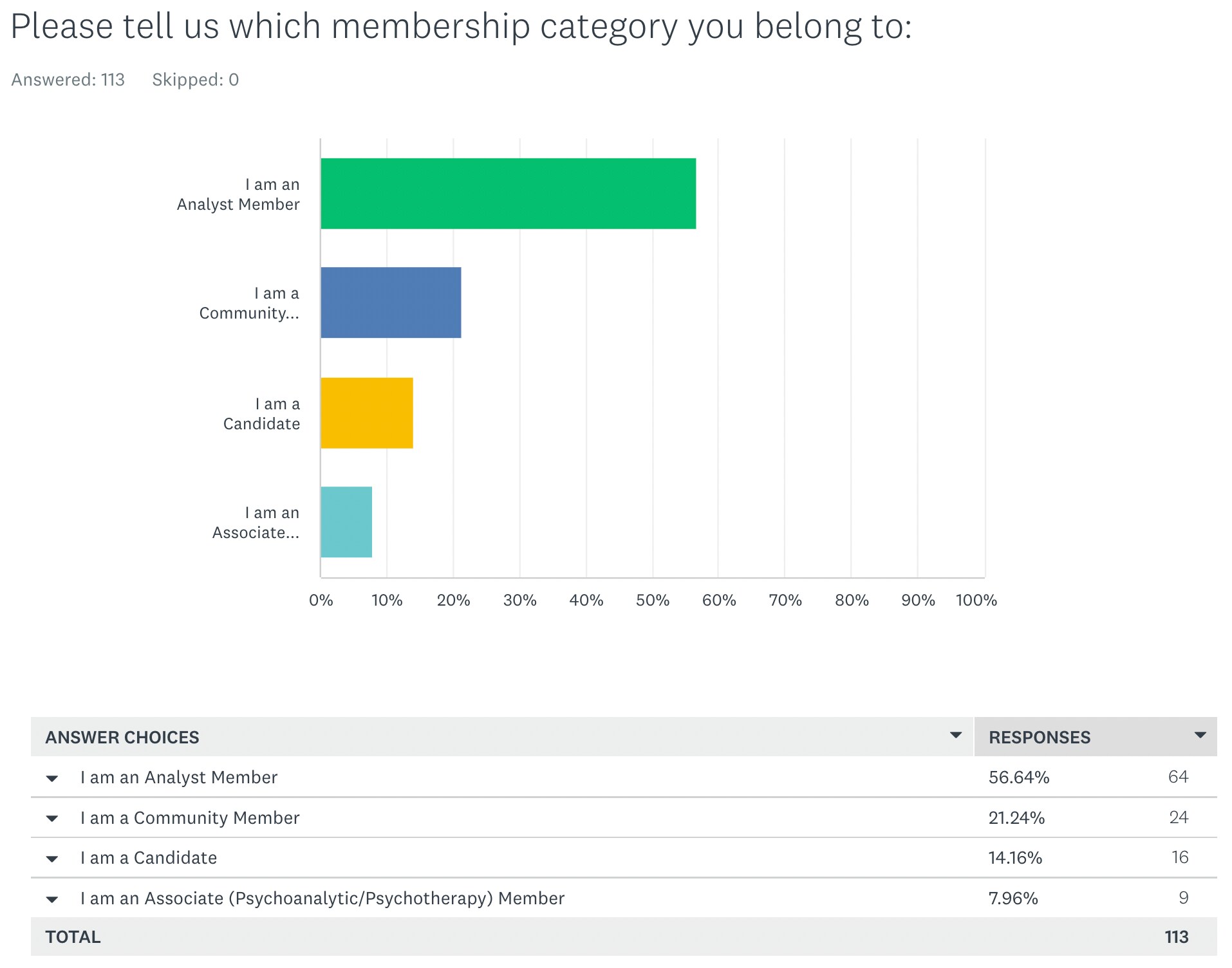 There were 113 respondents and no comments.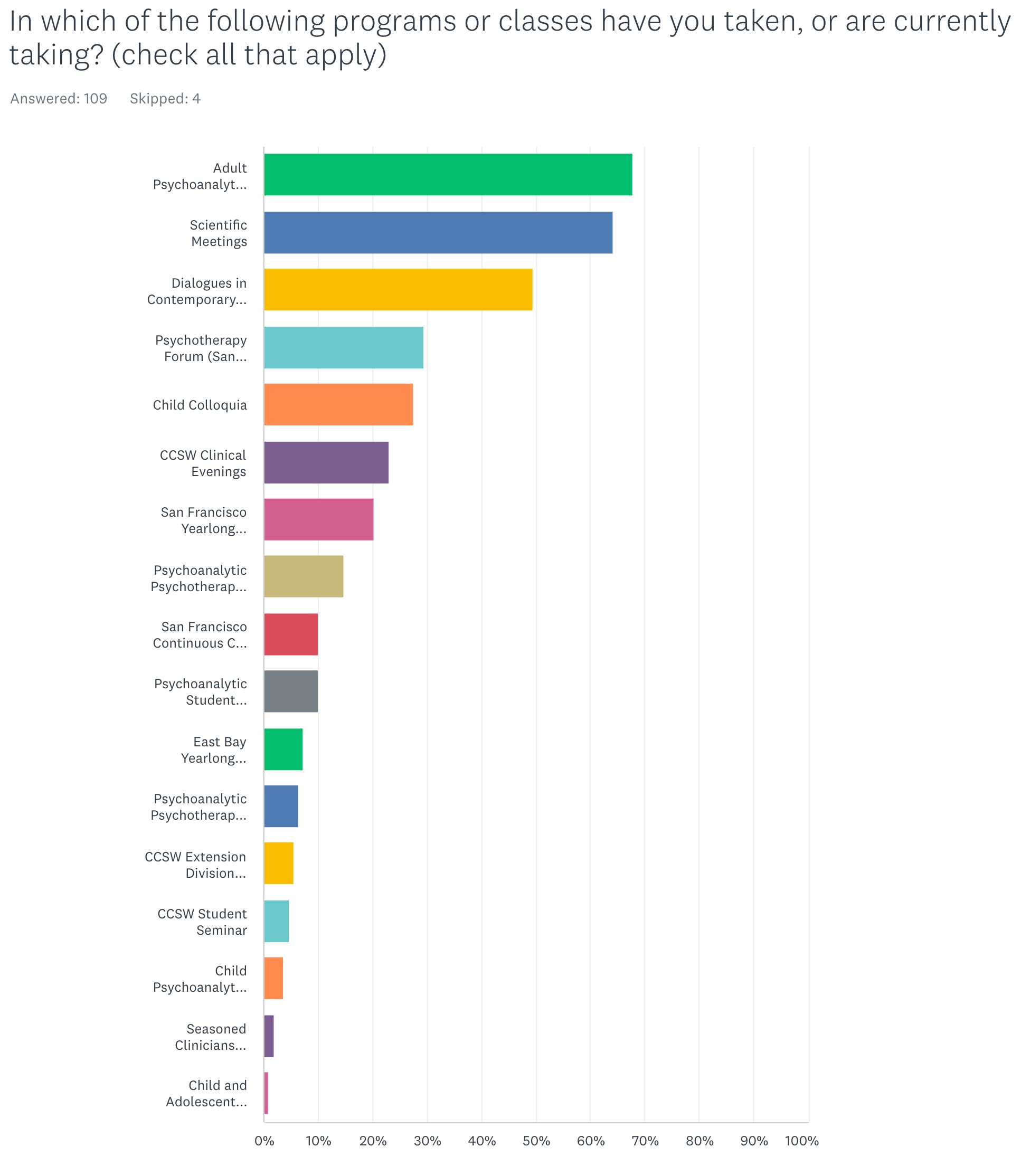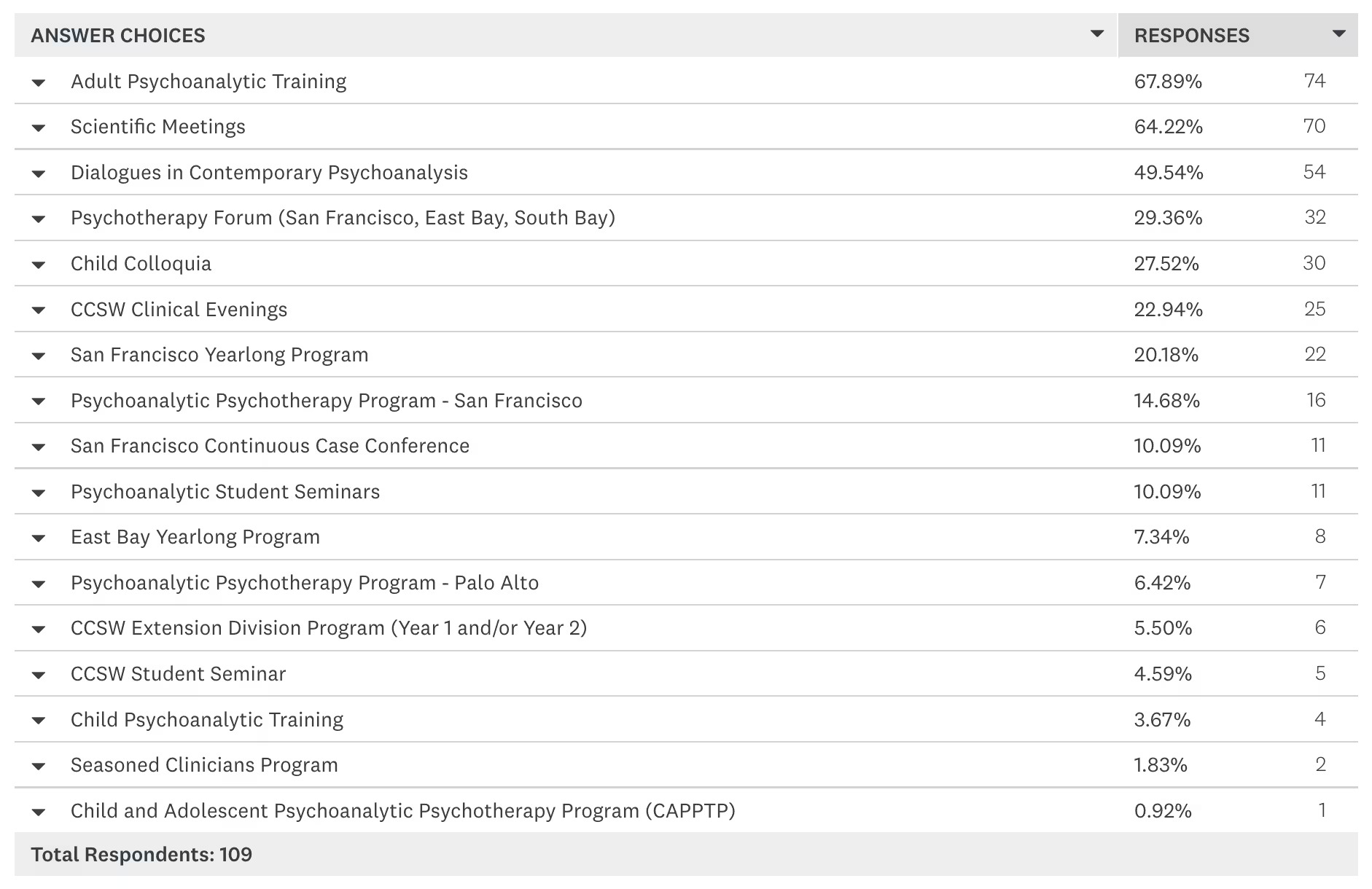 There were 109 respondents and no comments.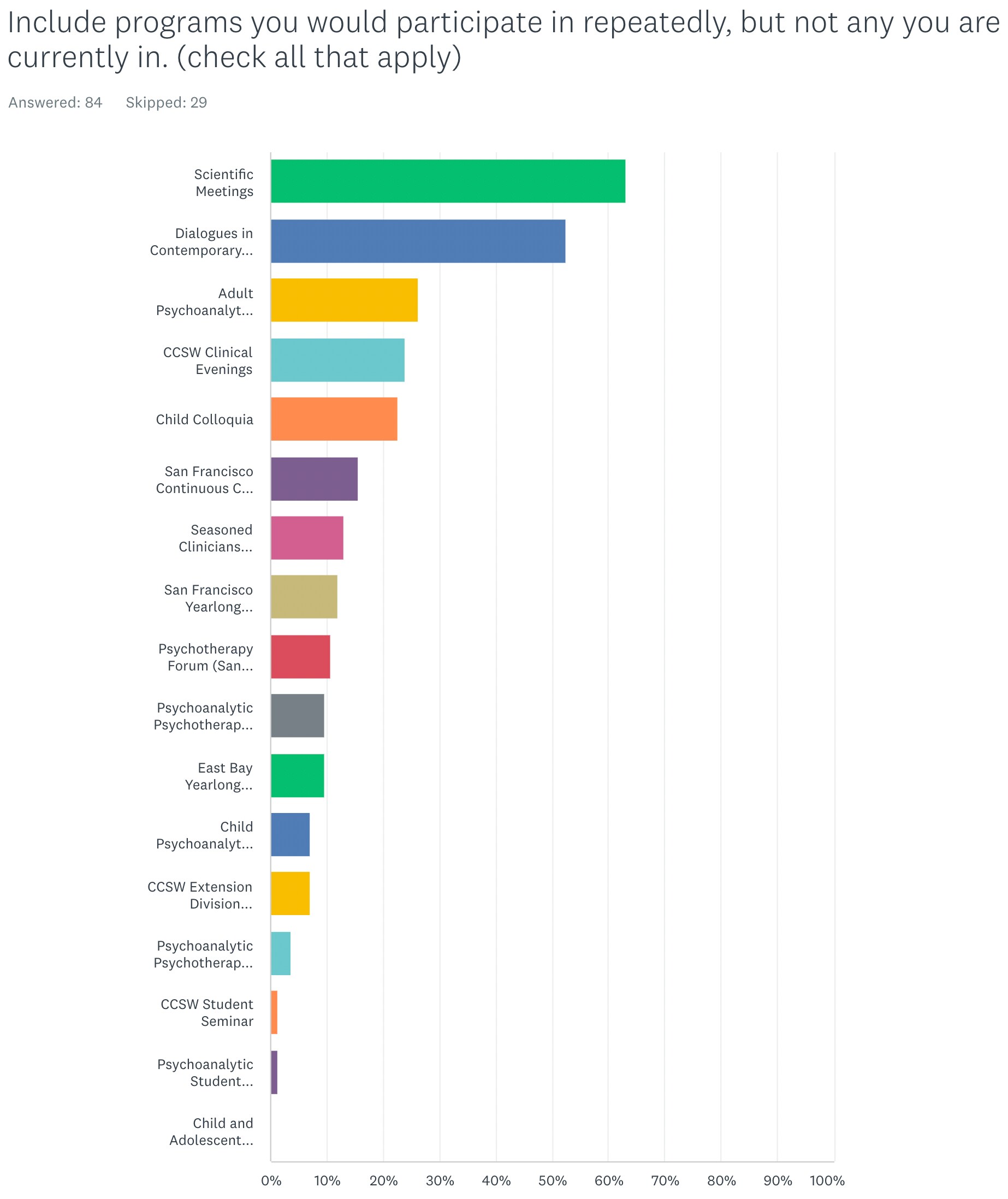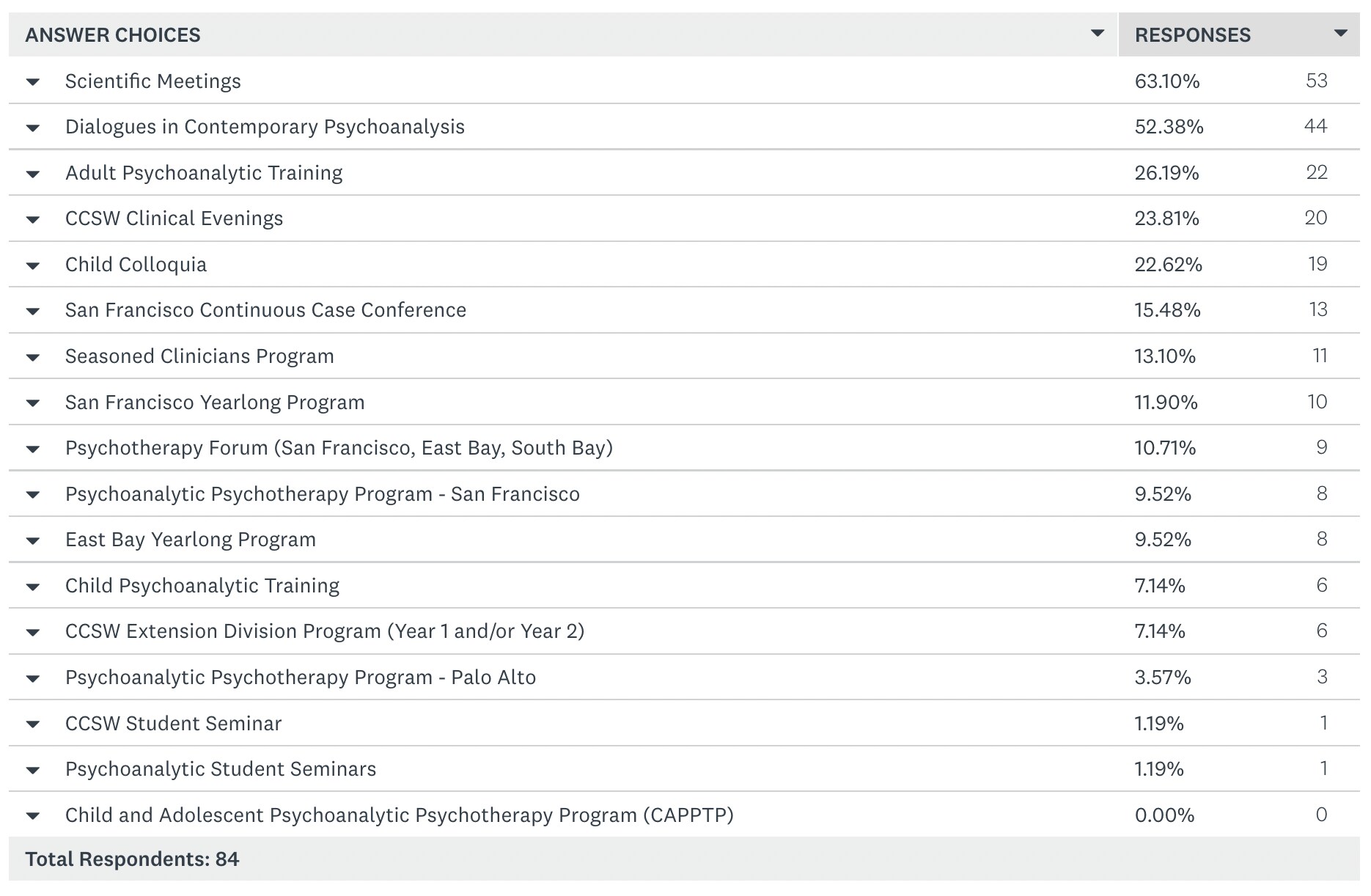 There were 84 respondents and no comments.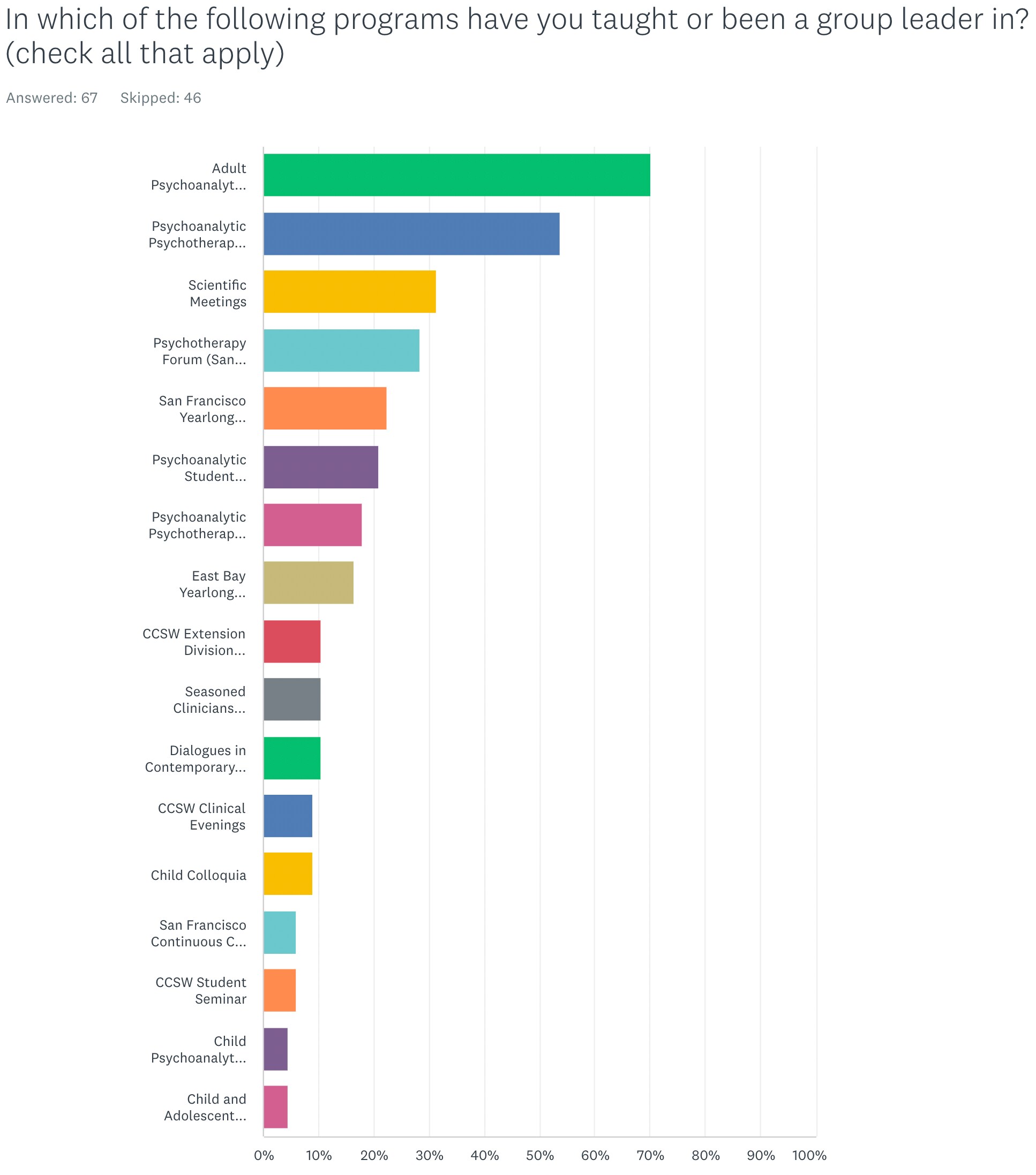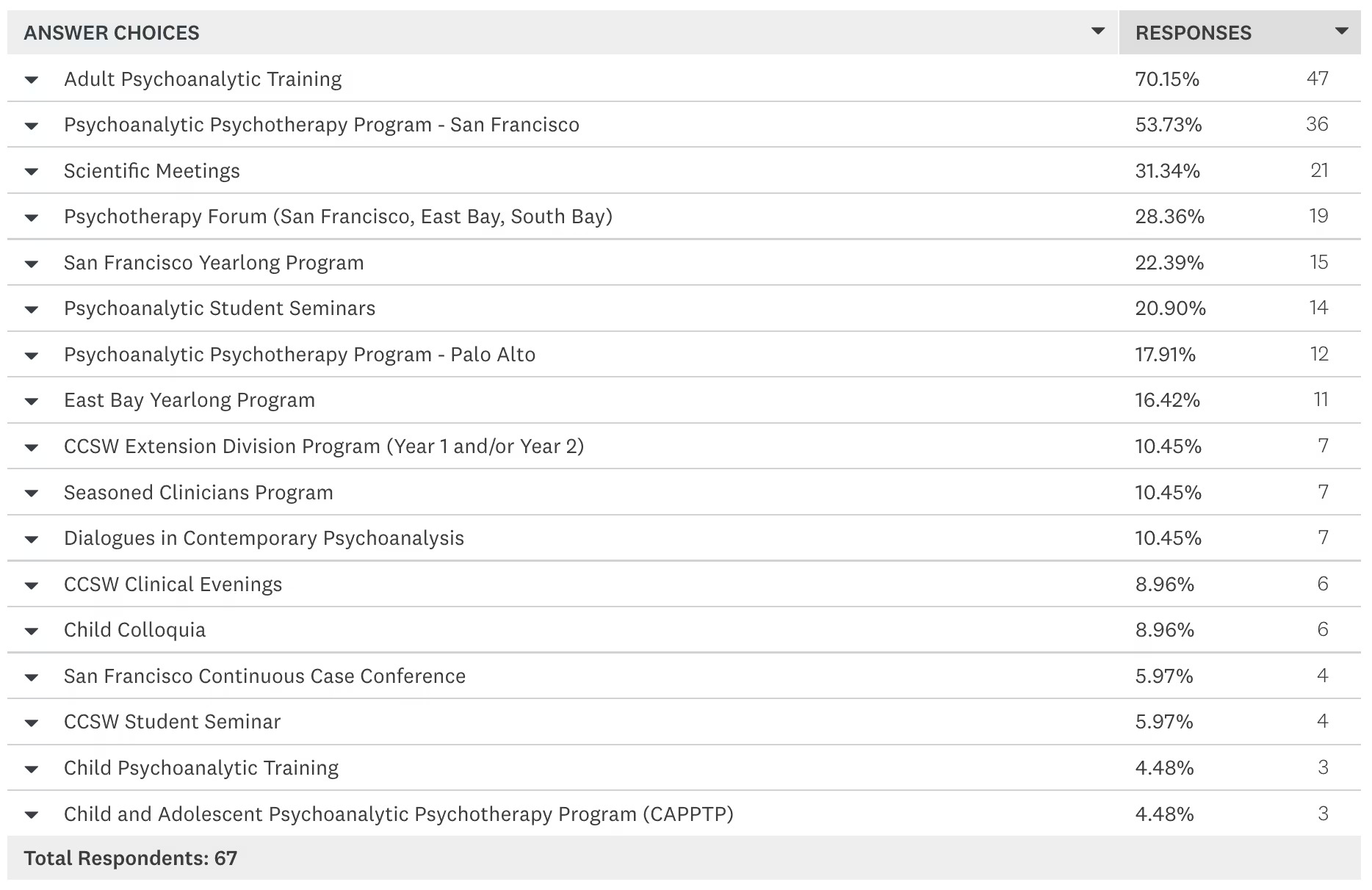 There were 67 respondents and no comments.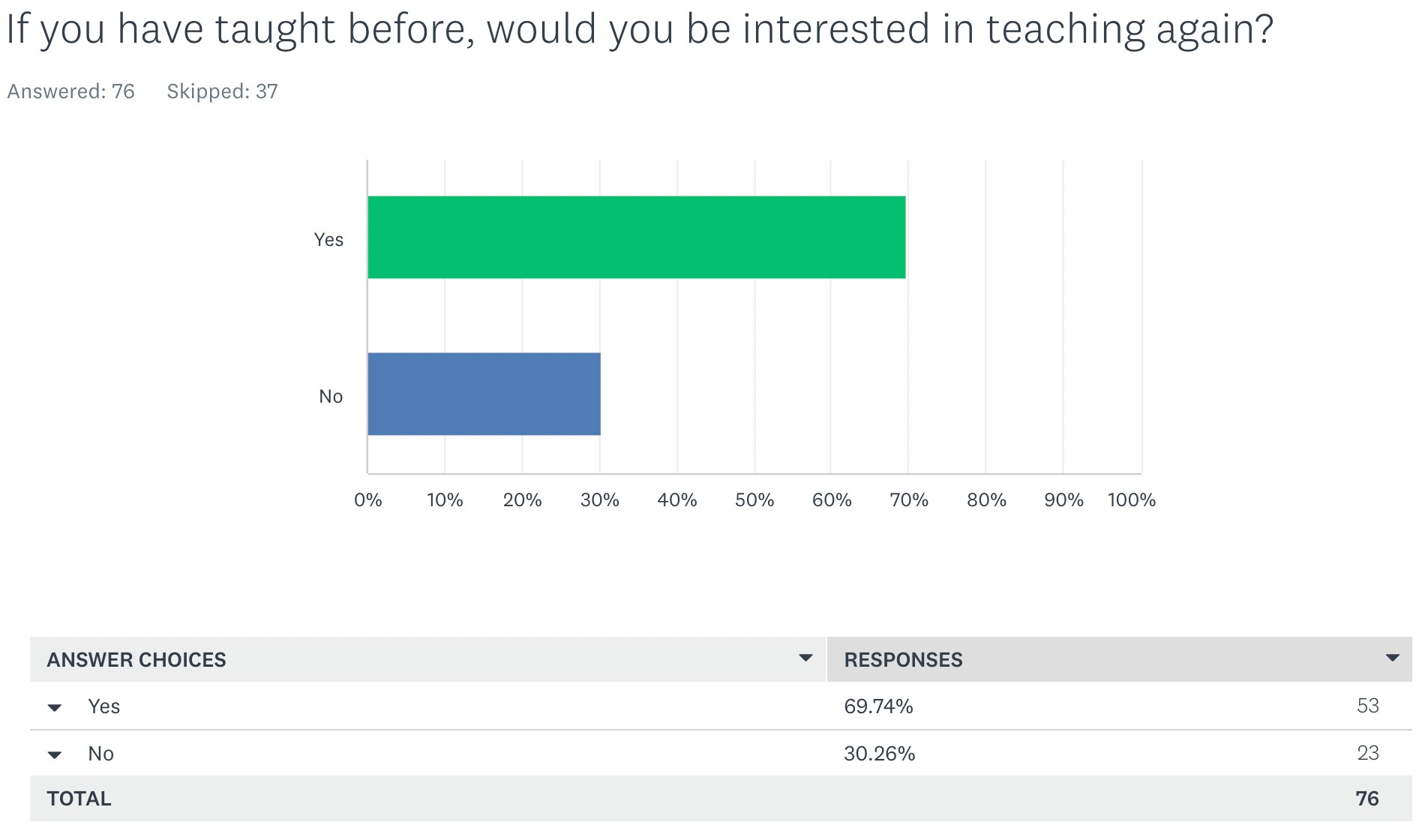 There were 76 respondents and no comments.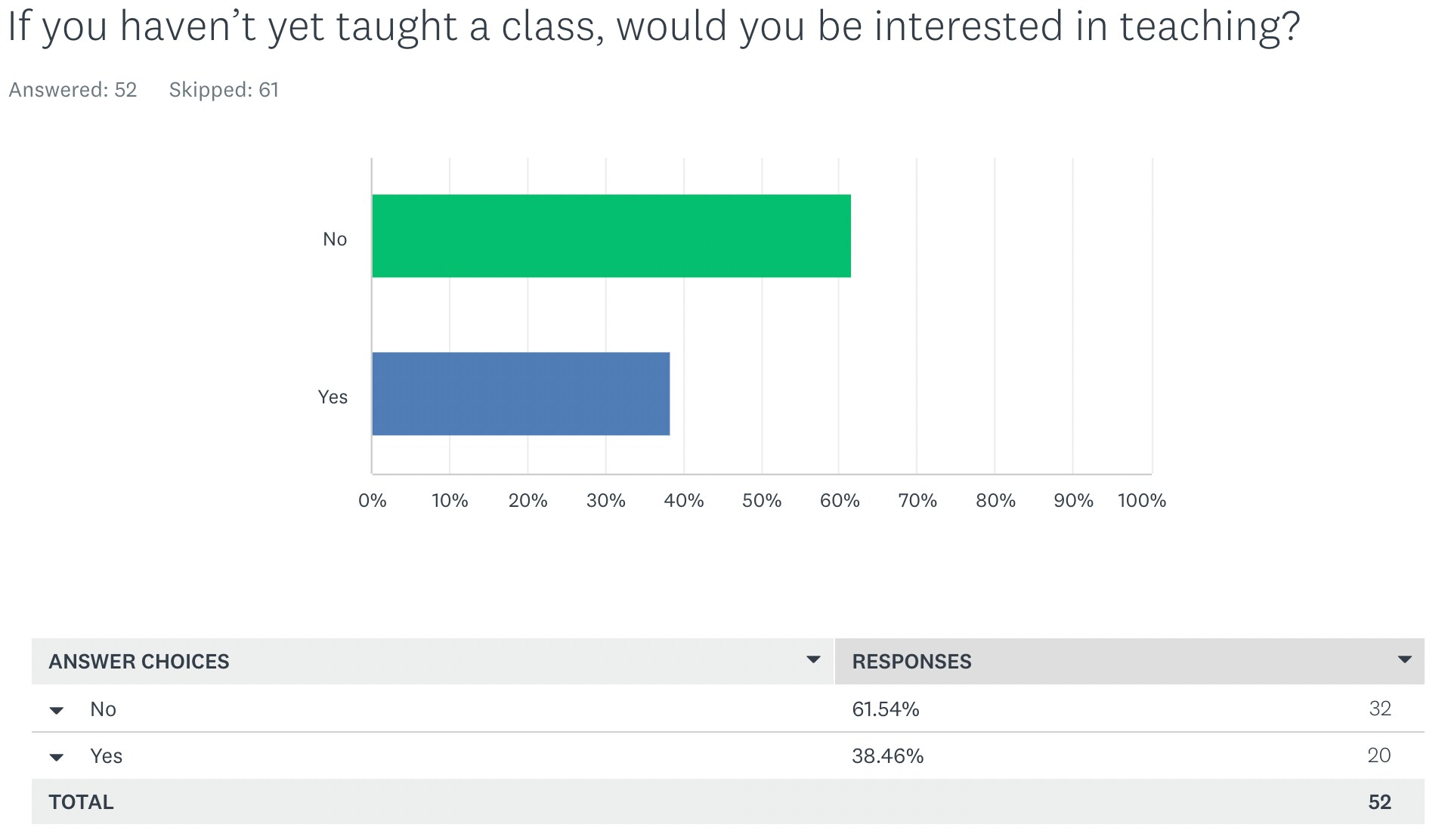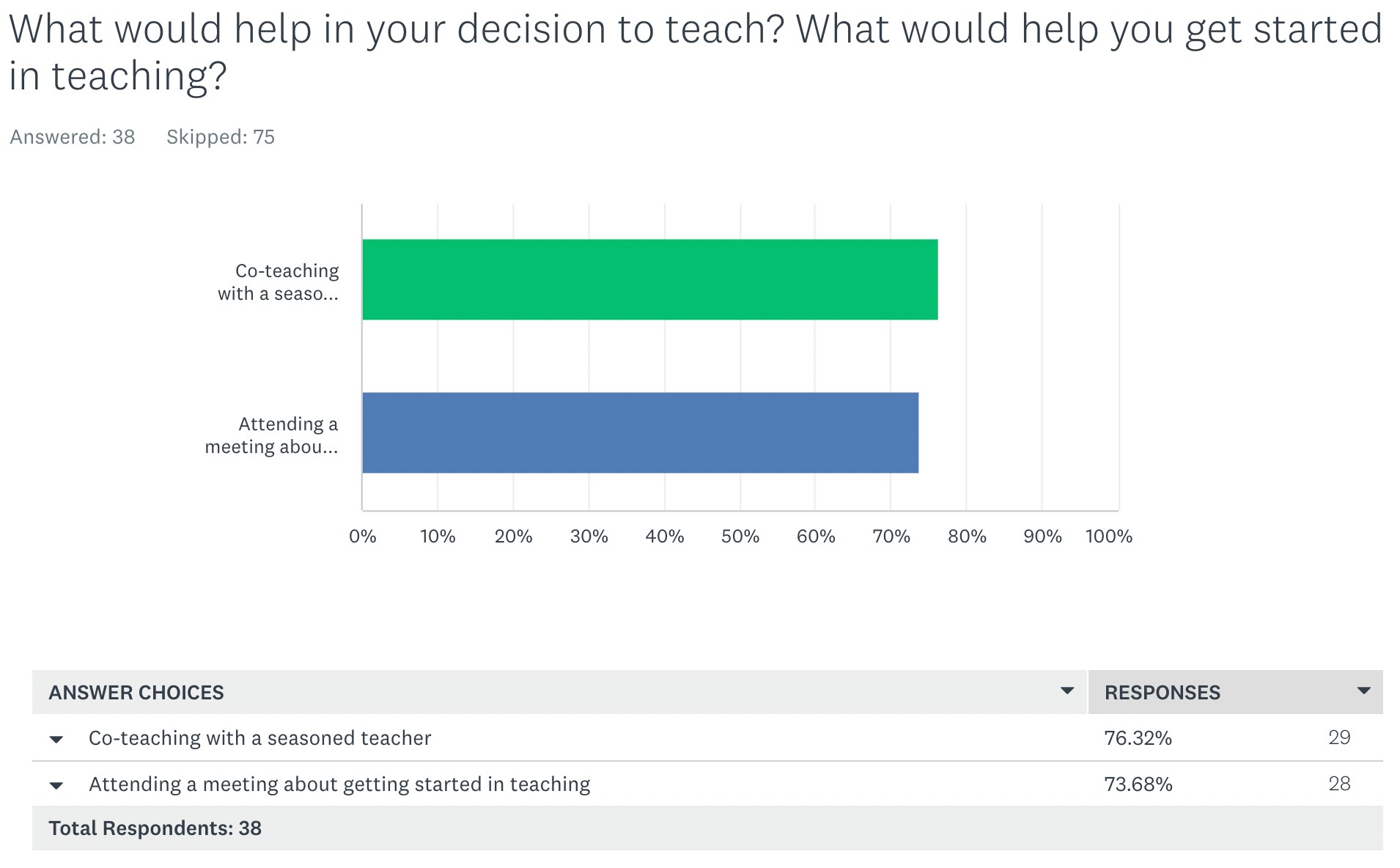 There were 38 respondents with 26 comments: 
Themes of the comments included: 
More involvement in curriculum development
Shorter teaching times/ more one-off events
Less political correctness
Able to teach in-person/East Bay
Having mentorship/ teaching training
Paid to teach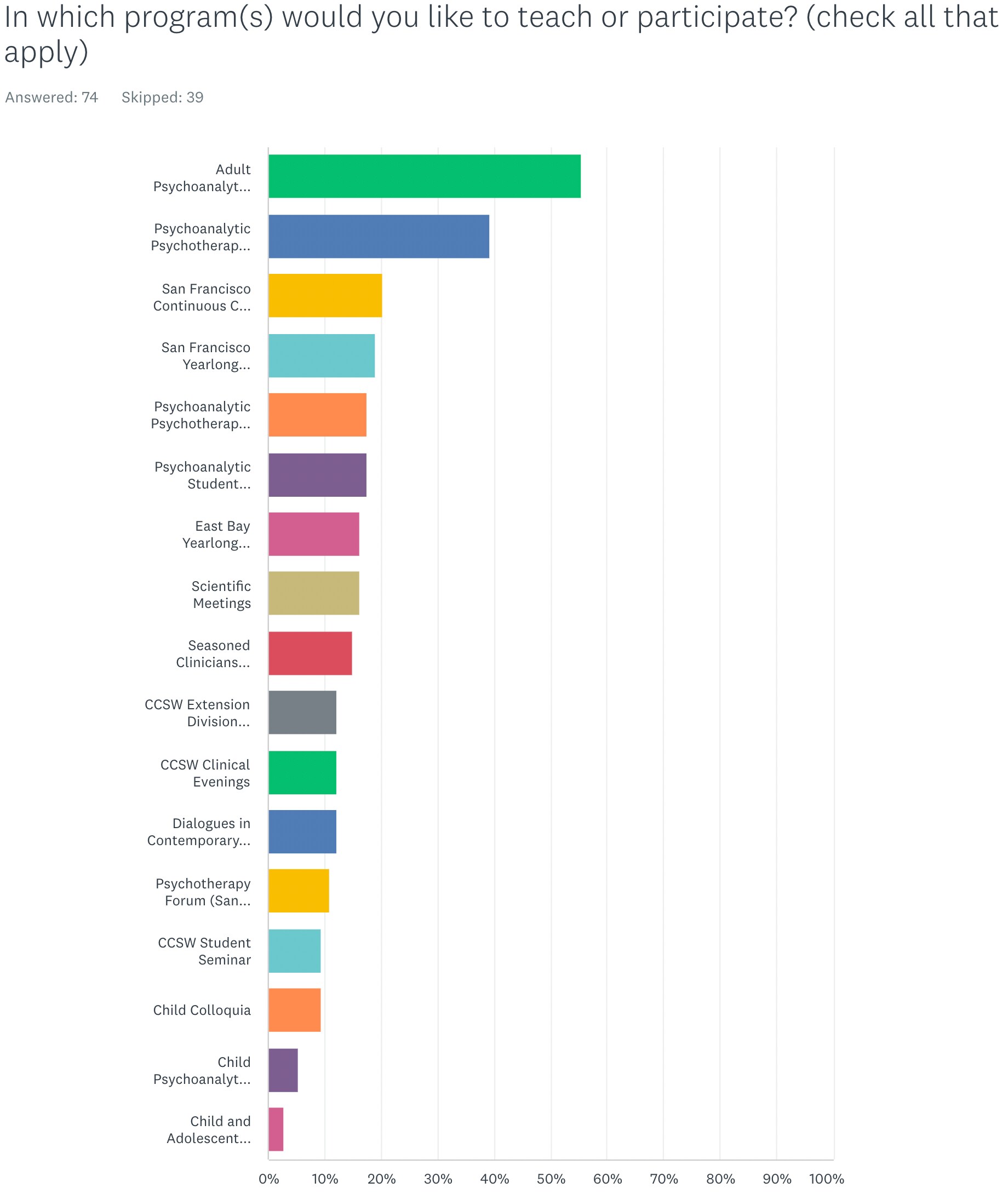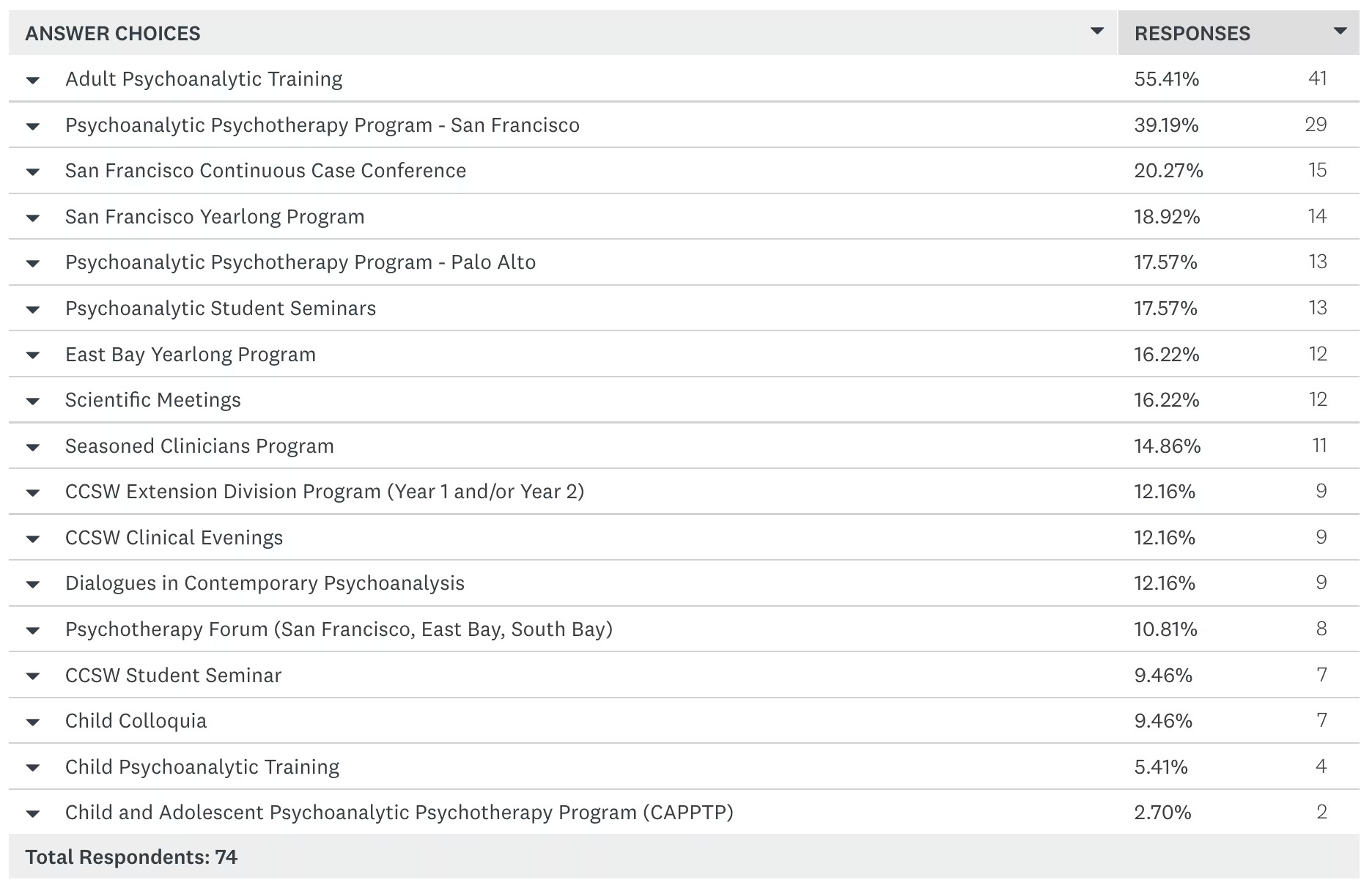 There were 74 respondents and no comments.
What programming does SFCP not currently offer that you would like to see SFCP offer?
There were 31 respondents with comments. Themes included:
Training in Diversity (training on diverse learning styles, outreach to diverse communities & learning institutions, international seasoned clinicians, race & culture in psychoanalysis, race and sociopolitical  trauma, DEI experiential groups, lacan afropessimissm)
Promote Member Resumption of Abandoned Programs (Visiting Professor, Scientific Meetings, Peer Consultation Groups, Post-Graduate Meetings)
Group Process (learning in groups)
Interdisciplinary Programs (topics in applied psychoanalysis, arts and culture, sex therapy, somatic therapy)
Psychotherapy Centered Programs (trauma & psychoanalytic treatment, transference focused psychotherapy, neuropsychoanalysis, lower cost psychoanalytic training, techniques of psychoanalysis geared toward community members, evidence-based models of psychodynamic psychotherapy, mentalization based psychotherapy)
Other Ideas (programs in Marin, focus on older adults and couples, individual presentations of candidate graduation papers)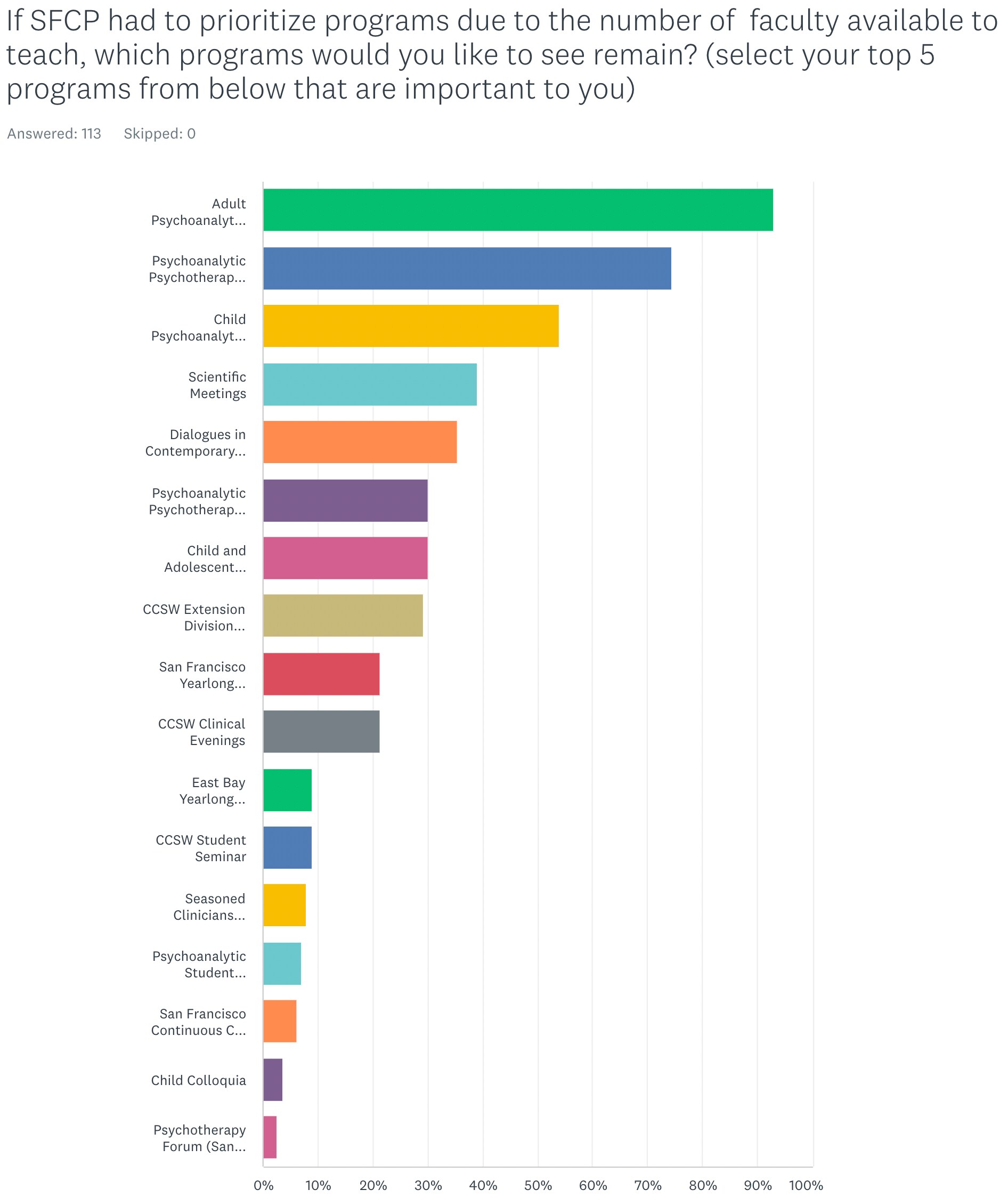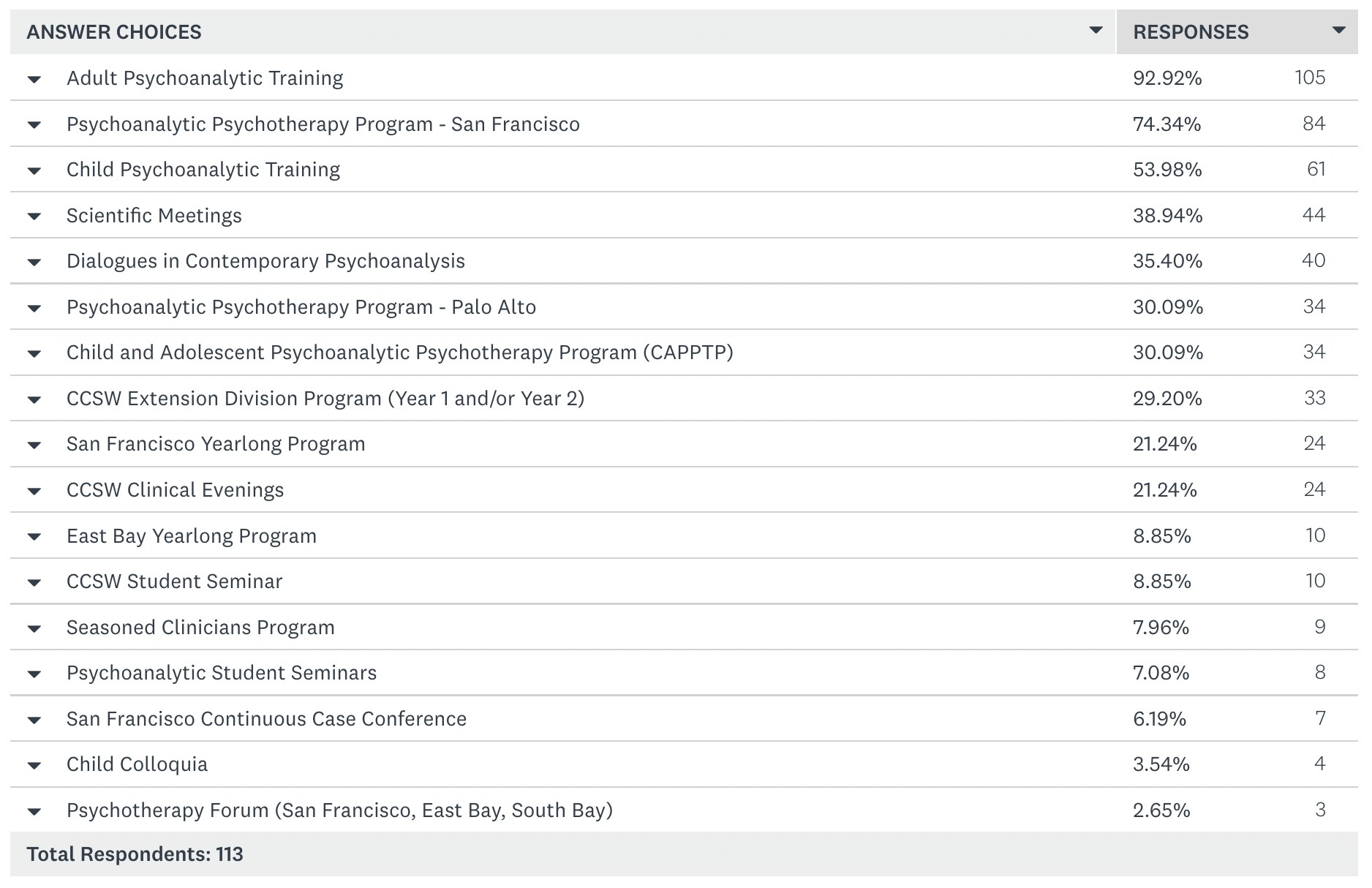 There were 113 respondents and no comments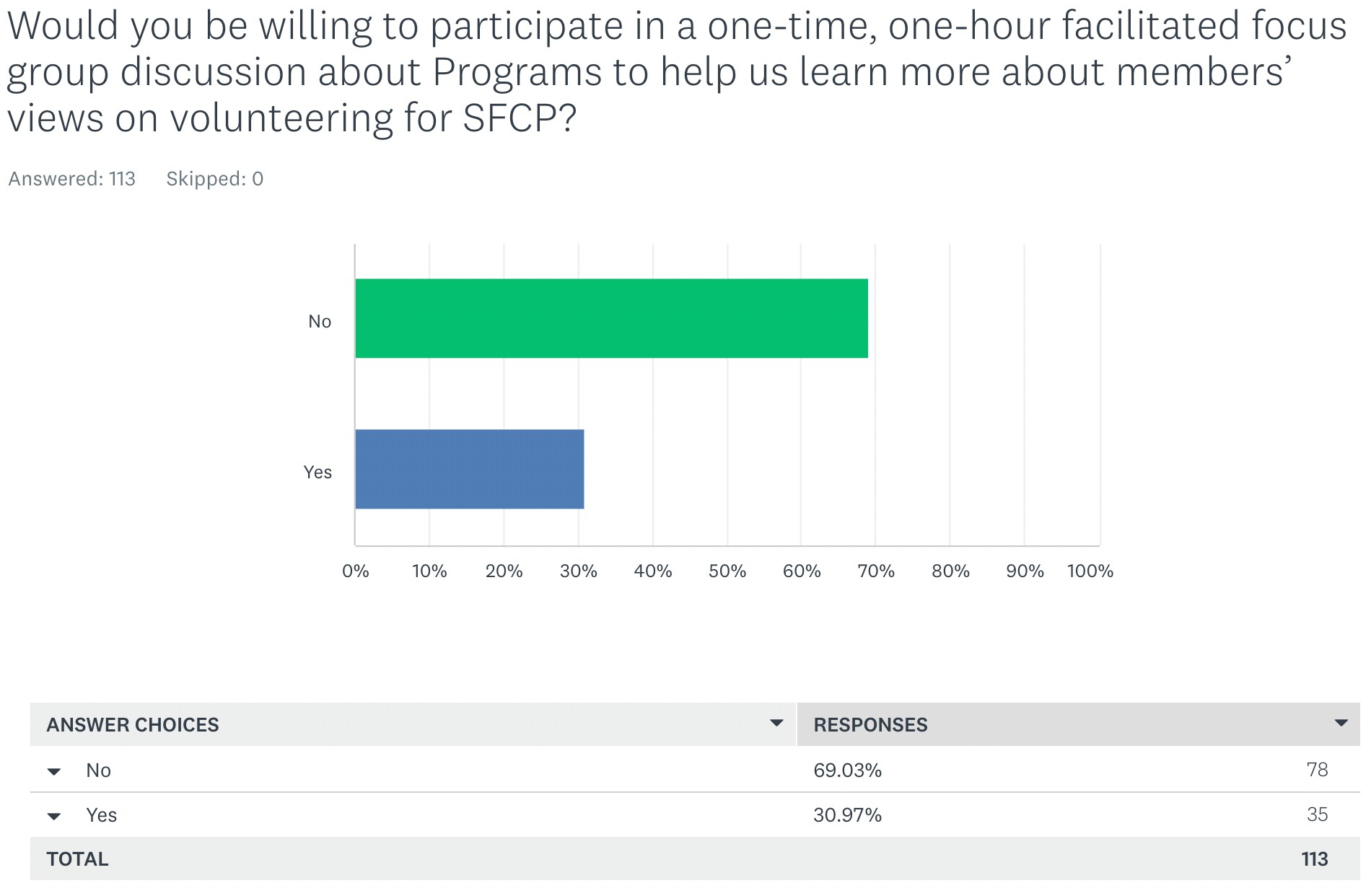 The 78 respondents who indicated a willingness to participate in a focus group are not being listed here.  They will be contacted when we are ready to implement the focus group.